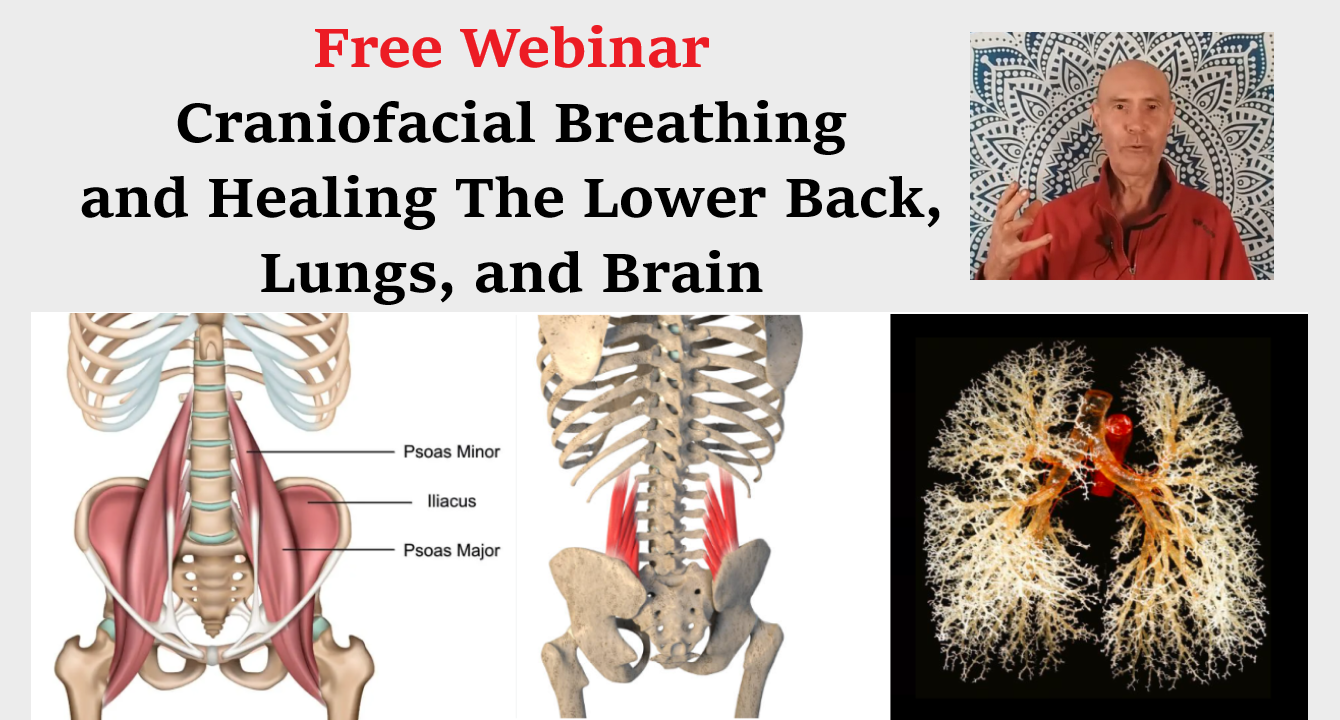 The picture to the left of the psoas muscles from the front.
The middle one is of the quadratus muscles from behind,
and the far right picture is a resin cast of the bronchi.
Free Webinar
Craniofacial Breathing and healing the lower back, lungs, and brain
Sunday, 17th September
7 p.m. - 8.30 p.m. UK time or
2 p.m. - 3.30 p.m. EST New York time.


As well as working with craniofacial breathing we will be working with the lower back, lungs and brain.Two of the major sets of muscles that activate the breathing motion of the lower spine and abdomen are the psoas muscles and quadratus muscles.
We will be working with these two sets of muscles and how they interrelate with the legs, pelvis, spine, and diaphragm.
We will also be working with how this integrates with the lungs and bronchi.
This produces a deep and profound breath for both the abdomen and lungs.

Along with this we will be working with how these muscles activate the organs of the fire energy circuit, which include the ovaries/testes, uterus/prostate, Hara, and heart.

This should be a profound webinar
Everyone is welcome.
If you register now you will receive a reminder on the day plus you will automatically receive the recordings.
Here is a link to register –

This is theThe video previous webinar Craniofacial Breathing part 1
Here is the video of Adjusting the Face & Cranial Bones With
The Spaces Between The Breaths part one

Here are the recordings from Previous webinars